Our Best Sellers
Simple. Organic. Ethical.
Intentional & Purposeful
1. Women-owned. Only about 29% of beauty brands created for women are actually owned by women. We're here to change that.
2. Ingredients matter. We source organic, 100% vegan and cruelty-free ingredients because we feel an ethical imperative to do so.
3. Our planet matters. We work with a solar-powered facility to formulate our products and we are Plastic Negative Certified with rePurpose Global.
4. Always learning. As we grow, we are always looking for the best way to create great products while protecting our planet.
Skincare that does the right thing, for your skin and the planet.
USDA Organic Certified

Cruelty-Free

Plastic Negative Certified

Solar-Powered Formulation
Customer Reviews
"I have sensitive skin and this product didn't break me out. It leaves my face feeling soft and has a natural shine after!"

"I have dry and oily skin which is the WORST combination. But I've been using Amame everyday and I couldn't be happier. The moisture is locked in all day and it smells lovely!"

"Love this serum, it absorbs quickly and doesn't feel greasy. The grapefruit smell is also so refreshing."

"This product is a game-changer. The oil leaves no residue and I feel like it actually nourishes my dry, winter skin. And it smells so fresh and natural. I love it."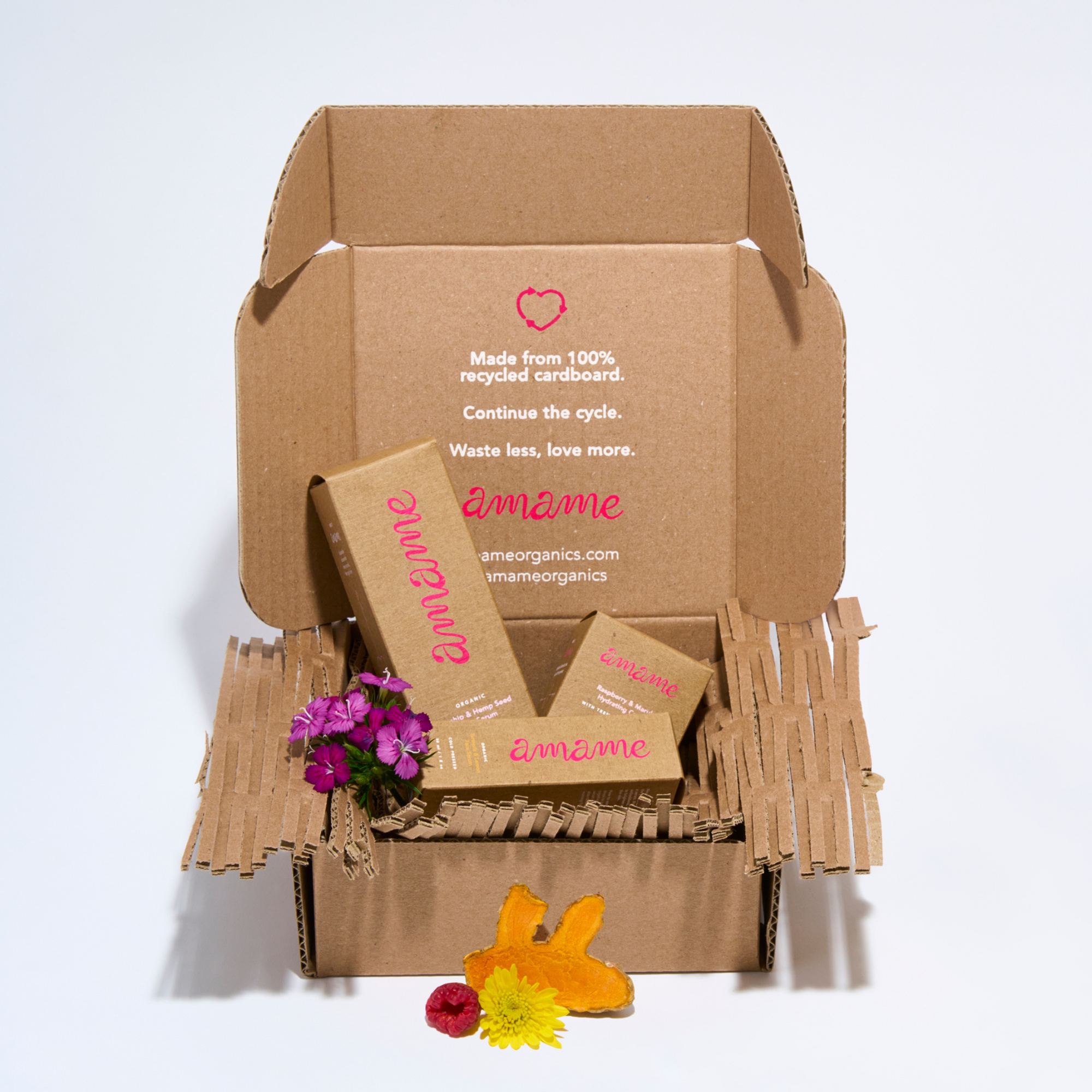 Waste less, love more.
All of our retail boxes, packing materials, and shipping boxes, are made of 100% recycled waste (95% post-consumer), fully recyclable, and naturally biodegradable.
Sign up to our newsletter
Unlock 15% off your first order and stay in the know about exclusive deals and new product updates.
Learn more about our Privacy Policy here.
FREE SHIPPING ON ALL ORDERS $15+ FREE EASY RETURNS